Search Engine Optimization
Tailored Strategies, Tangible Results: Supercharge Your Website Traffic.
Lost in the Crowd? The Price of Not Being Seen.
In the fast-growing cannabis industry, brands often struggle to stand out. Every brand wants a spot at the top of search results, but most will remain buried deep in the online underbrush without expert strategies. But here's the stinger.
Did you know that 75% of users never scroll past the first page of search results?
If your website isn't optimized, you miss out on a massive audience and potential sales. Every moment you're not on that coveted first page, competitors snatch away your potential customers. Our SEO Services are designed specifically for cannabis brands like yours. We use the latest techniques to ensure you rank at the top. Our team understands the unique nuances and keywords in the cannabis niche, and we have a proven track record of getting brands noticed. With us, you won't just be a part of the crowd; you'll lead it. Let's cultivate your digital presence, sow the seeds of effective SEO, and watch your cannabis brand flourish.
Our SEO Services Include:
Keyword Research: We dive deep into understanding what your potential customers are searching for, identifying keywords that align with your brand and have high search potential.
On-Page Optimization: From meta tags to content enhancements, we optimize your website's every corner to ensure it's search engine friendly.
Link Building: Harness the power of authoritative links. We craft a backlink strategy to boost your website's credibility and ranking.
Local SEO: For dispensaries and local cannabis businesses, we ensure you're visible and prominent in local searches and maps.
Content Strategy: Content is king, especially in the cannabis industry. Our team creates compelling, informative, and SEO-friendly content that attracts and retains users.
Technical SEO: We ensure your website is technically sound, with fast loading times, mobile optimization, and structured data implementation.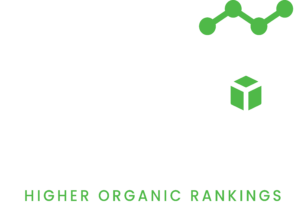 The cannabis industry is ever-evolving, and so are search engine algorithms. Kush Creative stays ahead of these shifts, ensuring your brand remains at the forefront of organic searches. With our finger on the pulse of industry trends and SEO best practices, we ensure your brand doesn't just keep up— it leads.
We're not just about traffic; we focus on results that make a difference: increased leads, conversions, and sales. By targeting high-intent keywords and optimizing user experience, we aim to turn casual visitors into loyal customers. Tt's easy to get lost in a sea of metrics and analytics. But at the end of the day, what truly counts are results that matter. It's more than just numbers on a chart; it's about meaningful impact that drives growth, resonates with your audience, and positions your brand for lasting success. Because real results are those that make a tangible difference.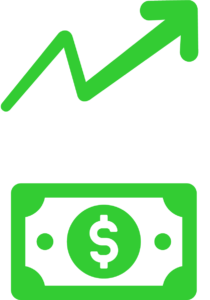 Ready to Fuel Your Traffic and Fire Up Your Sales?
Kush Creative: Where Your Brand's Elevation Begins.
Success in the cannabis industry demands a trifecta: precision in the message, mastery over the medium, and a pulse on the market. At Kush Creative, we seamlessly blend these elements, delivering strategies that ensure your brand not only speaks but echoes throughout the internet. As you delve deeper, discover just a few of the unique facets that make us the preferred choice for many.
We take pride in our valued partnerships and frequent appearances at major industry events.